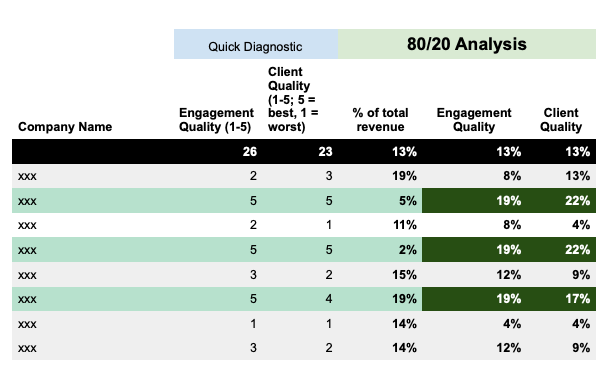 What you get
Grow your business 2-4x. Really.
Eliminate time wasted on difficult clients
Attract & retain high-revenue clients that are easy to work with.
Identify your most profitable offerings that enable you to scale.
Proof of Work
Listen to how Lola Bakare - a graduate of NYU's MBA program - used the 80/20 Starter Kit to identify ideal clients and offerings for her inclusive marketing services.
Don't take our word for it
Hundreds of freelancers and agency owners have used this starter kit to grow their businesses by focusing on clients and engagements that are ideal for them.
Listen to more success stories in our interview with Sam Lee of IndeCollective about the method behind the template.
80/20 Client Analysis Template (Google Sheet)
Simply add your client information and let the pre-built logic help you quickly see which clients are paying well AND are easy to work with.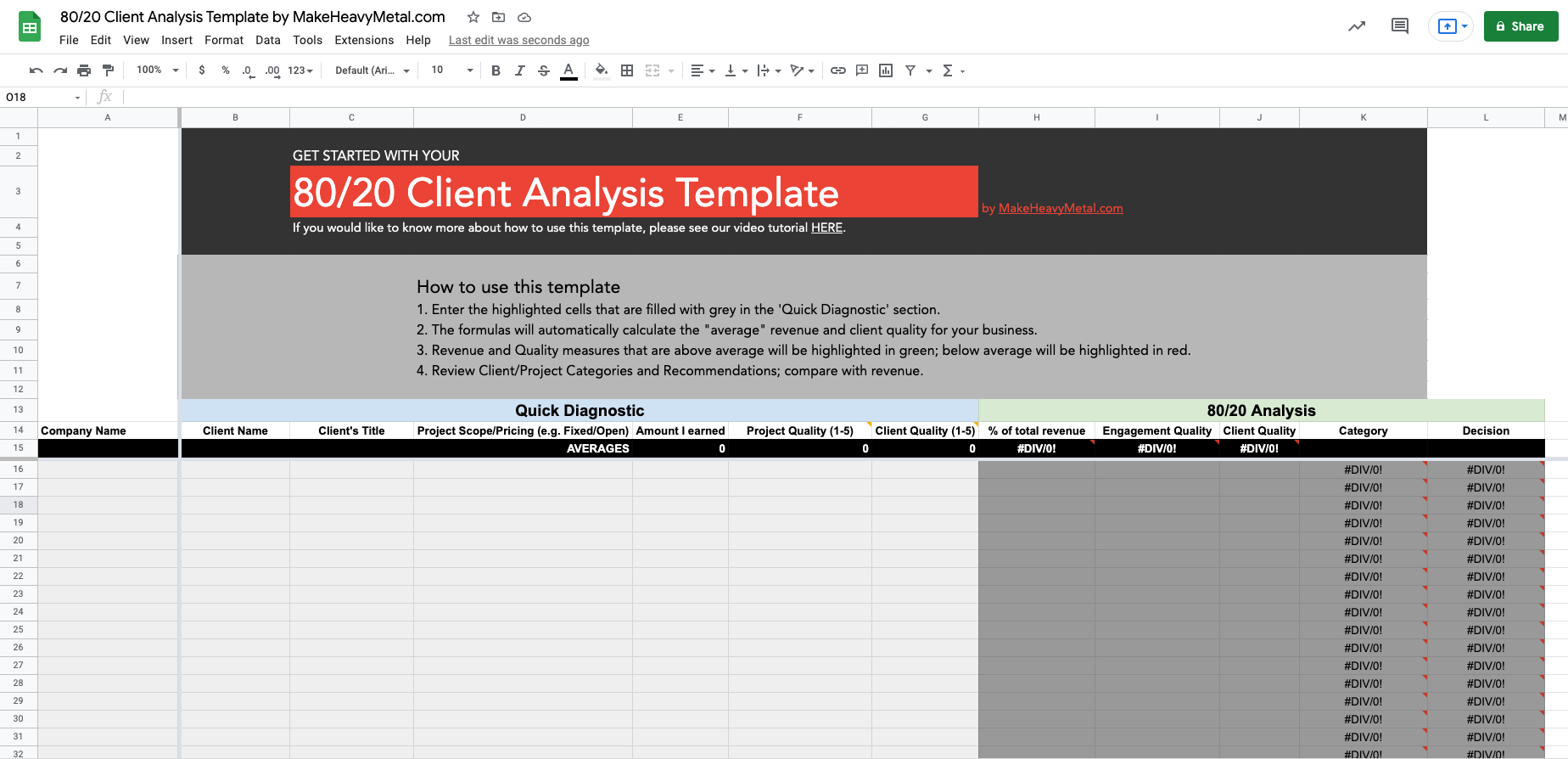 Step-by-Step Video Tutorial (21 min)
Get a step-by-step walkthrough of how to use the template to do 80/20 analysis on your own client list.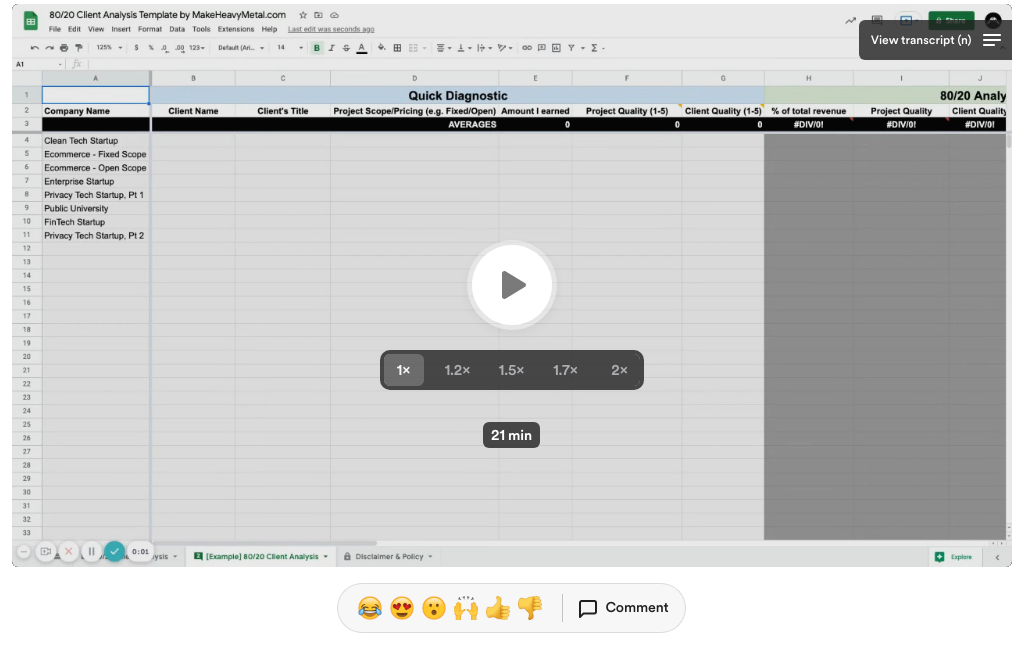 Sample Case Study
Kickstart your analysis with realistic samples and analysis from the example sheet.