Use this 80/20 Client Analysis Template to Find Your Ideal Client
Divorce your time from your money
The Big Idea
💡
Pareto's Law (80/20 Rule) - observes that 80% of outputs are tied to 20% of inputs.
Applying Pareto's Law to your client list helps you answer two powerful questions about your business:
Which 20% of clients are causing 80% of problems and unhappiness?
Which 20% of clients are resulting in 80% of desired outcomes (money) and happiness?
This simple template makes it easy to understand which of your clients are ideal for you—and which ones aren't– by applying the 80/20 Rule to your client list.
Benefits
Eliminate time wasted on difficult clients
Attract & retain high-revenue clients that are easy to work with.
Identify your most profitable offerings that enable you to scale.
What you get
80/20 Client Analysis Template (Google Sheet)
Simply add your client information and let the pre-built logic help you quickly see which clients are paying well AND are easy to work with.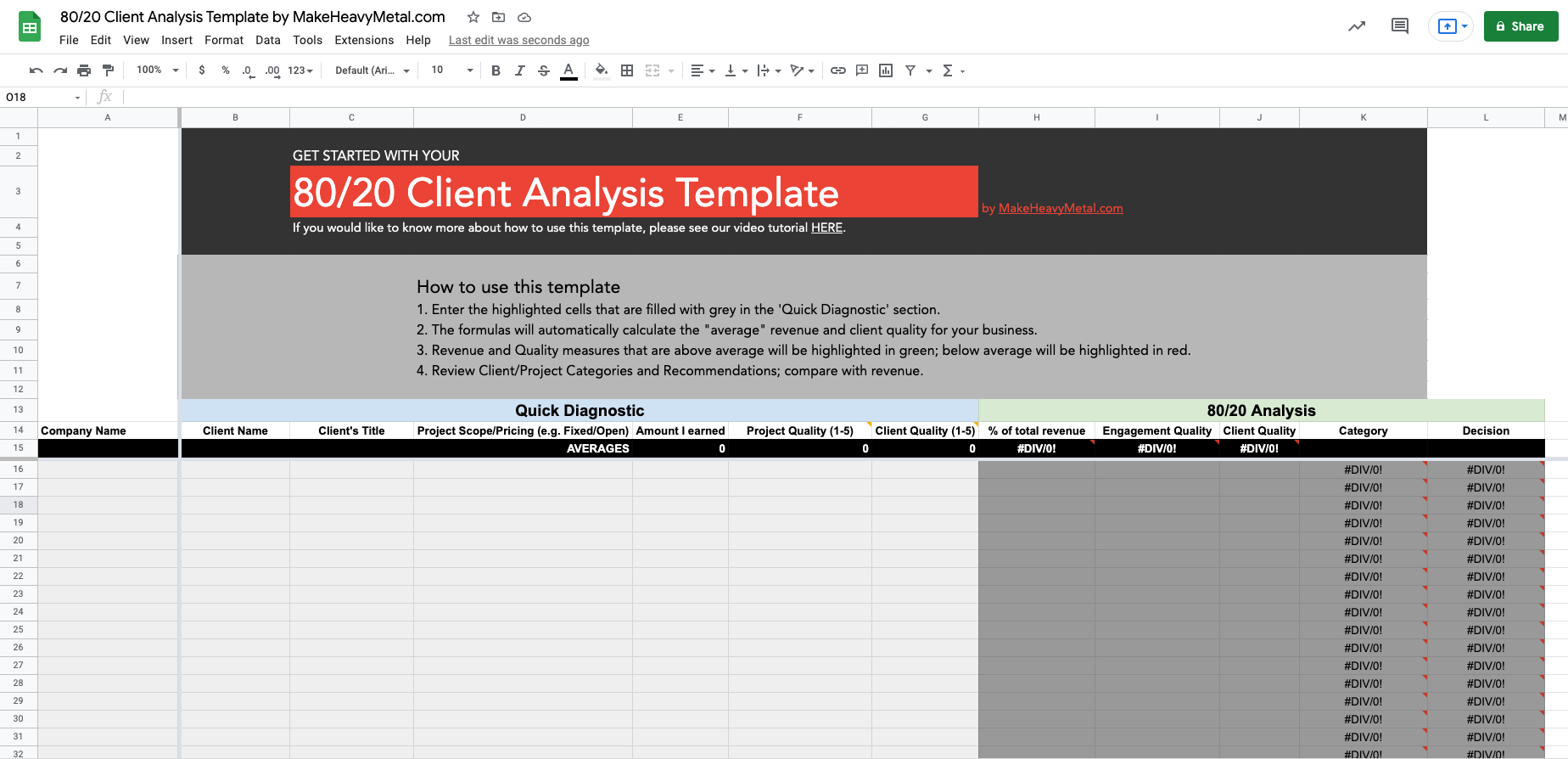 3 sections to help you make strategic decisions:
🔍
Quick Diagnostic + 80/20 Analysis - Quickly identify the clients and projects that are the best fit for your business and your bottom line.
🏢
Company Demographics - Dive deeper into the shared characteristics of your ideal clients to create realistic personas.
💸
Engagement Dynamics - Achieve higher profitability and work-life balance by identifying the kinds of projects & services that best fit you and your clients.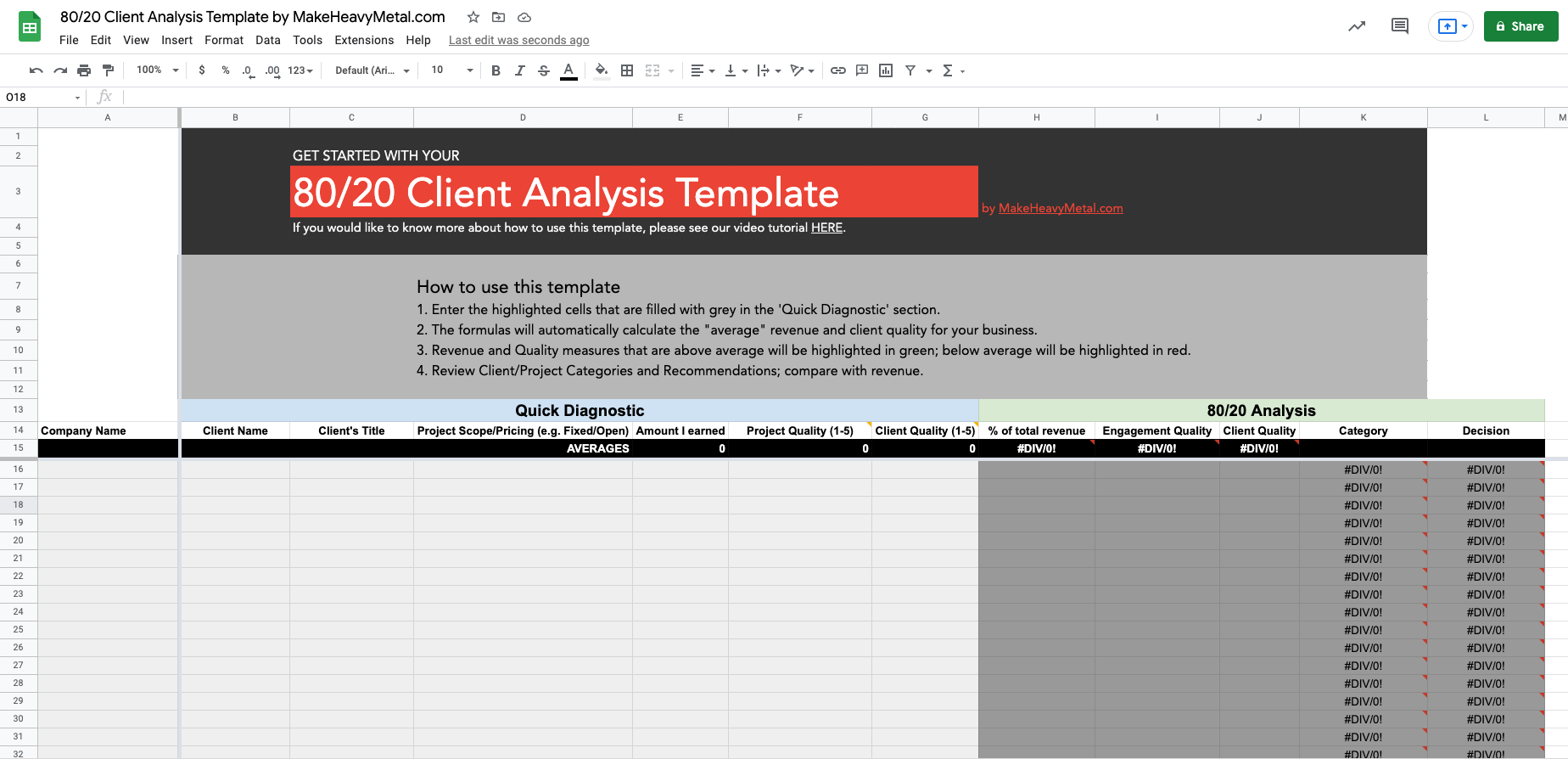 Step-by-Step Video Tutorial (21 min)
Get a step-by-step walkthrough of how to use the template to do 80/20 analysis on your own client list.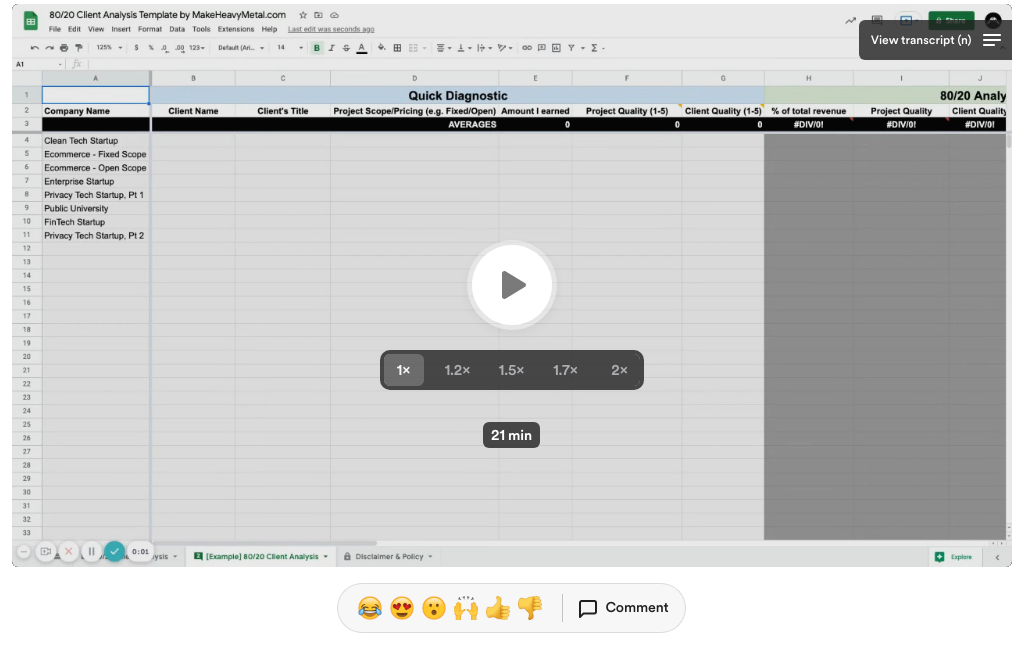 Sample Case Study
Kickstart your analysis with realistic samples and analysis from the example sheet.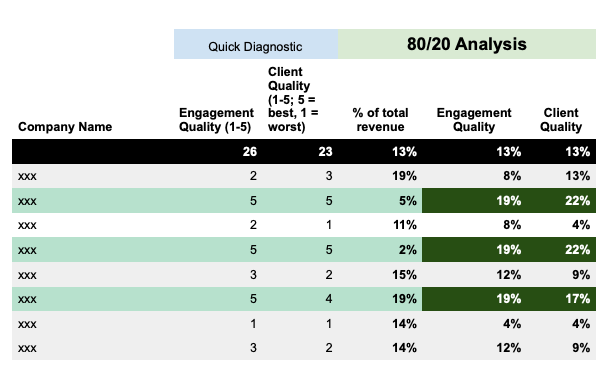 Our interview with Sam Lee of IndeCollective about the method behind the template.